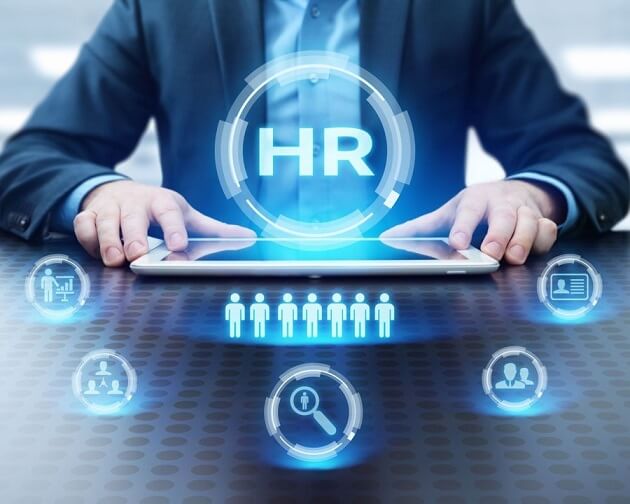 A list of top initiatives top CHROs steered this year
CHROs changed the game in 2019. They relinquished the sidelines and emerged as the most trusted and most in-tune strategy partners of the CEOs. This year CHROs literally drove not only their respective organizations but the future of work too. Needless to say, they drew the limelight as organizations leaned on them ever more to steer the setups through obstacle-laden territories of grave talent deficit.
We dug in the professional platform, Linkedin, to extract top unique initiatives by CHROs this year. Prime focus areas for these initiatives were innovation, inclusion, benefits, culture, and people.
Innovation and Inclusion:
Inclusive marketing caught the buzz this year. Jacqui Canney, the Global Chief People Officer at WPP, talked about creating creative campaigns to give a boost to inclusive marketing.
"We understand the power of creative campaigns: they influence what we consume, but also shape our aspirations. Beautifully-conceived and executed campaigns paint a vivid picture of the world we live in and the world we want for future generations."
Jacqui's torch was mirrored by Beth Galetti, Senior Vice President, Human Resources at Amazon who zeroed in on innovation and inclusion this year. She explained how Amazon is building the right foundation by promoting innovation among interns.
"We hosted a global hack-a-thon that involved 700 interns from five different countries who were challenged to come up with an Alexa skill that would surprise and delight Alexa users around the world."
For Gale King, the Executive Vice President, Chief Administration Officer at Nationwide Insurance, diversity and inclusion were paramount this year. Nationwide took several initiatives to promote women in leadership positions.
Better Benefits:
Senior Vice President, Human Resources, 3M, Kristen M. Ludgate voiced what perplexed most CHROs and employees equally this year. She talked about the importance of parental leave and flexible work options and how she is spearheading this particular benefit at 3M with its FlexAbility program. Kristen also listed the questions that new parents must ask the HR department before planning a kid.
"At 3M, our global FlexAbility program gives our employees the power and autonomy to talk with their managers about reworking their schedules to make the best choices for themselves, their family, and the company."
Another fecund, unique yet far-reaching initiative that can work wonders for employees was suggested by Stephen R. Fussell in his Freedom 2 Save program. This program offers employees a benefit to paying off their students' loans. Stephen was engaged with Abbott Laboratories as Executive Vice President, Human Resources.
"(Abbott) offers a program that allows them to focus solely on paying off their loans while we sock away a nest egg for their futures."
People, Culture, and Change:
For Deirdre O'Brien, Senior Vice President of Retail + People at Apple, culture took the spotlight this year.
"I just felt like the constant growth of the Apple culture is something that I tried to weave through everything that we did."
Kathleen Hogan, Executive Vice President, Human Resources at Microsoft took a structured approach and outlined five people's priorities for Microsoft.
"While our People Priorities ground our HR strategy and guide the function on what's important, they're not just for HR. Each member of our senior leadership team serves as a "sponsor" for one or more of the priorities and all are accountable to help achieve them."
Head of Human Capital Management for Goldman Sachs, Dane Holmes, defined a new approach to face change. Dane's C.H.I approach stresses upon curiosity, humility, and intensity as the prime tools to gear and steer change successfully.
With initiatives like these and more, CHROs stole this spotlight in 2019. As the workforces and technologies evolve and, organizations unearth their growing dependency on the CHROs, the latter may continue to hijack the business headlines for many more years ahead.
Feel free to share other unique and notable initiatives by CHROs with us. Good work needs good recognition!