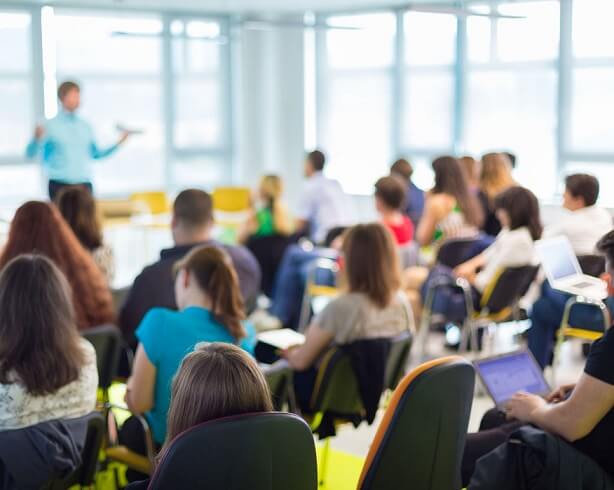 Starbucks and United Airlines learn what it means to go beyond the rhetoric, the hard way
A Meeting Gone Awry:
In the early quarter of 2018 guess what was brewing at Starbucks? No, it was not coffee. The coffee chain was in Harry Potter mode those days. You received free coffee after you muttered three magical words. You didn't need to master tasseography or mumble abracadabra or some mumbo-jumbo. All you needed to say to them is- 'YOU ARE RACIST'.
That's what Bryan Sharpe, an author by profession did; He recorded and released a video which was watched 2,50,000 times and gave way to a new way of protest called #StarbucksChallenge. Philadelphia and Starbucks bore the brunt of a widespread national uproar caused by the release of a video showing arrest of two African-American men. Apparently, these men were waiting for their friend who arrived later, after the alleged racial discrimination act had run its course. They were denied the use of washrooms as they hadn't ordered food and beverages. The store manager asked them to leave, an order, they declined to follow. Later, they were seen being taken away in handcuffs.
Starbucks, as a follow-up action, tried to save its grace in a first of its kind shut-down and reparation activity. It handed out free coffee to black people after they made furious calls for boycotting the brand. CEO Kevin Johnson joined the league of global leaders who apologized for similar debacles in their organizations and offered reparation and follow-up measures. Here's what Kevin said: "This is not just limited to Starbucks but we are committed to resolving the issue." There was a history of the brand's relation with racism which went as back in time as the nation itself but the brand was actually trying to give its servicing culture a shot in the arm. How?
On May 2018 Starbucks shut down more than 8,000 company-owned stores for an anti-discrimination training session for its 175,000 employees — a step which cost them $15million in sales. The curriculum for training was developed with local and national experts, a list with mention of reputed names: Eric Holder, the former US Attorney General; Sherrilyn Ifill, Legal Defense and Education Fund of NAACP (National Association for the Advancement of Colored People) Director-counsel and President; Bryan Stevenson, Equal Justice Initiative- Executive Director and Founder; and other prominent industry leaders.
The Seattle-based food and beverages chain also reached a private settlement with the two men with an undisclosed amount as well as an agreement on opportunities to complete their undergraduate education under the Starbucks College Achievement Plan.
Counting The Rights:
Starbucks:
• Accepted the need to change.
• Responded appropriately to the public outcry.
• Handled the crisis exemplarily.
• Inspired change along the retail chain.
• Conducted effective and expansive training through a comprehensive curriculum.
Ruckus On an Overbooked Flight:
In an incident from April 2017, James Long, an aviation security official, dragged Dr. David Dao out from United Airlines Flight 3411 which, seemingly, was overbooked. The manhandling, which resulted in physical hurt to the passenger, was recorded in a video by fellow passengers.
James Long, after a public relations fiasco, was fired consequently. The case involved an undisclosed settlement and a public apology from the United Airlines. A year down the line, James brought charges against the Chicago Department of Aviation (CDA), his former employer, its commissioner Ginger Evans and, the United Airlines for not training him adequately to handle such situations. The lawsuit claimed the CDA failed to train James and followed negligent and callous practices which resulted in an escalated embroilment. Had he undergone necessary training, he wouldn't have behaved in the way he did. The charge sheet further stated utter defamation through multiple tweets from Evans calling Long's actions as 'completely inappropriate', 'not acting in his capacity as a security official', and other such accusing remarks.
As per the reports from The Chicago Tribune, this fracas caused a domino effect with over 300 aviation security officials going on a lawsuit filing spree against the State of Illinois and City of Chicago for sabotaging their law enforcement career. After its reputation in shambles, a private settlement, and a lawsuit, United Airlines introduced a new solution to overbooked flights: bidding. You could now name a price to give up seats and lowest bidders would eventually win (Well! That's a clever trick).
Decoding The Wrongs:
• The suspension seemed like a social media and political pressure casualty.
• United Airlines gave no clear indication of any prospect L&D activity to avoid future occurrences.
• Given that the officer wasn't trained to handle such situations, the fiasco appeared to be the fault of the company for failing to have prior solutions to overbooked flights (Though it has improved on the latter count).
In the universe of corporate disasters, such fiascos are sporadic and abundant. And they raise some important questions: why do companies avoid spending on learning and development? If corporate training is the solution to avoid messy media coverings and public embarrassment, then why does it receives a step-motherly treatment?
Let's have a look at what stats have to say:
Over the years in the US the total training expenditures have grown. The spurt in 2017 was $93.6 billion from $70.6 billion the previous year and dwindled 6.4% to $87.6 billion in 2018. But when we see it on a granular level, there's a lot of ground to be covered.
• According to the Open University Business School survey, The Challenges of Global L&D, 2/5ths of global organizations don't strategize learning.
• 50% of senior decision makers agree that learning isn't prioritized in their organizations.
• 42% of these leaders lack direction from the management.
Learning and development initiatives push peer-to-peer interactions, shared leadership, expertise linking, and problem-solving and these are big reasons why 94% of departments are aiming for an increase in international learning programs.
There must be clarity and confidence in how L&D training can be aligned with a company's goal. Cutting L&D budgets to reduce financial margins is myopic and so is an outdated architecture of learning. The L&D function is often seen as tokenism and not as something of corporate and strategic importance. That's where the organizational culture falls flat. That's exactly the position, you don't want to be in.