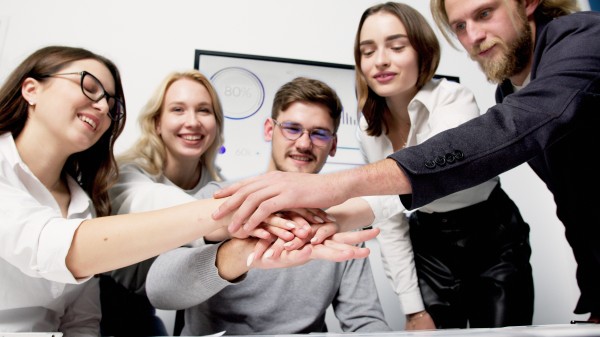 People are key to organizational growth and success, and especially in the pandemic era, CHROs must sustainably engage them to ensure the business survives and thrives.
The year 2020 began like most other years for HR departments at organizations around the world. There were plans for new technology, innovative recruitment methods, and suggestions on improving the employee experience. These were alongside the usual hiring, appraisal, and other plans. Who in their right minds could have foreseen the monkey wrench in the works that was to be COVID-19?
Within just a few weeks, entire offices shut down; complete workforces moved online, moved home (on leave or furlough), or moved out (layoffs); and those who could thank their lucky stars to have their jobs, moved to remote work or work from home – the workplace, as we knew it, all but ceased to exist. New regulatory measures exerted their own pressure, adding to the rapidly- and massively-changed (and changing!) priorities for CHROs.
An aspect that has come into sharp focus these days is employee engagement. Part of HR efforts toward employee wellbeing, it is especially critical, given the rising stress levels as employees worry about the pandemic and its effects. Some are working longer hours or hazardous (to health) jobs, all while attempting a dicey balance between work and home responsibilities.
What is employee engagement, then? In simple terms, it connotes how connected with and committed to the organization an employee is. Critical to securing and sustaining a competitive advantage, it boosts value for stakeholders, growth, and employee retention for the organization, and loyalty from customers.
How does it help?
Higher productivity, better performance, and 21 percent more profitability
Improved morale
41 percent lower absenteeism
Improved customer service
Reduced costs – estimated at USD 4,129 to hire and USD 986 to onboard a new employee – by way of employee exits
HR has been striving to keep employee engagement up… and it appears to have worked. A Kincentric survey indicated employee engagement had touched an all-time high in March 2020 – at 68 percent. This, though, could come under significant strain due to the pandemic.
In the US, for instance, pre-pandemic, employee engagement seemed to have settled down. Come COVID-19, and massive fluctuations ensued. Early May saw a figure of 38 percent, falling to 31 in early June with social unrest, up to 40 by mid-July, and to 36 percent toward end-September. The proportion of actively-disengaged workers stood at 13 percent, with engaged-to-actively-disengaged workers at a ratio of 2.8:1 over the same period.
Gallup data for US workers shows a more comprehensive picture:
33 percent are engaged by work
52 percent claim to be "just showing up"
17 percent say they are "actively disengaged"
Interestingly, drops in engagement have been more severe for managers than for other employee categories. The former set the tone for engaging the latter, affecting 70 percent of team engagement variance, and play the most active role in this area. September saw 41 percent of employees giving the thumbs-up to managerial engagement efforts; this, though, came at the cost of higher burnout for managers.
All of this underscores the need to pay attention to factors affecting employee engagement. Along with productivity on the job, engagement is affected by support from a supervisor; sharing of information, goals, and a vision; high trust; and strong communication. Respect and value are top concerns of employees, who desire a fair hearing for their ideas and meaning in their work.
Note that engagement is different from job satisfaction. Engaged employees adapt well and show proactiveness and persistence, going beyond their job descriptions. As against their sense of urgency and focus on their work approach, satisfied employees are content and gratified. Managers control most factors determining engagement, while the organization does the same for satisfaction.
It is not hard to spot disengaged employees, who could:
Feel no real connection to work
Focus on just the bare minimum
Suddenly stick strictly to stated office hours
Avoid socializing outside of office
Keep to themselves
Crib to colleagues and pull down overall morale
Given how the world of work is slowly striving to emerge from the pandemic cloud, employee engagement becomes ever more important in the second half of the year. Employees and their organizations both are adapting – or have adapted – to new work styles and methods, with organizations needing to modify their communication, wellbeing, and pretty much all else. The results are visible, with a 21-point improvement in communication, 6 in care from organizations, and 5 in that from managers. What remains important is to stay adaptable and agile, both always important but even more so due to COVID-19.
What are the lessons for CHROs from this crisis? They need to intensify their engagement efforts.
People have been seen to be the most important resource, and focusing energies on engaging those who can be engaged will bring the best results for the business.
Basics of engagement remain critical, and have expanded. More than just business, strategy and purpose, there is a need for assurance on safety, health, and wellbeing.
Celebrate the positives, highlight the improvements, appreciate going the extra mile, and do what it takes to encourage more positive behavior.
Adapt, learn, and transform. Help employees adapt to the changing work landscape, reflect and build on recent experiences and learn for the future, and aid people and companies in transforming positively.
In terms of specific measures,
Create a culture of engagement by weaving it throughout mission statements, executive communications, and action plans, and monitor progress closely.
Develop a strong case for new measures, and take data-driven investment decisions to determine the direction of engagement efforts.
Consider consequences that might not be intended, basis the impact on different employee groups.
Enrich jobs, as well as recruitment, selection, learning and development, compensation, and performance management.
The last word…
Normal is no more normal, and the impact will not go away anytime soon. New behaviors must be put in place, new lessons need learning, and much more is to be done to engage the workforce if organizations are to survive, recover, and grow. More than most other measures, this is critical to thrive!