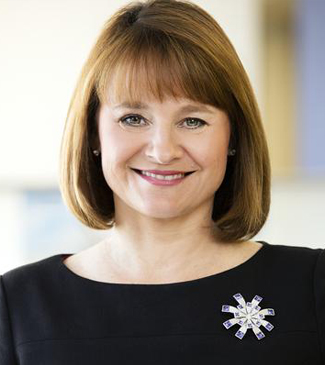 Kate Gebo
Executive Vice President, Human Resources and Labor Relations
,
United Continental Holding
Kate Gebo utilizes her rare first-hand knowledge of customer service to drive the business-partner approach in her leadership. At her present position, she is strengthening employee experience and change management at United Continental Holding. She is a transformational leader with a passion for organizational excellence. Helming a more-than-500-member global team of professionals transforming the work culture at United, Kate Gebo seeks to deliver on the commitments to provide a great employee experience; recruit, develop and retain top talent; and build effective teams to put customers at the center of the work done by the company while working closely with its labor partners.
She has also held leadership roles in the Corporate Real Estate organization and in Procurement. She received her bachelor's degree in finance from Chicago's DePaul University and earned a master's degree from the Graduate School of Business at the Loyola University of Chicago.
View on Linkedin