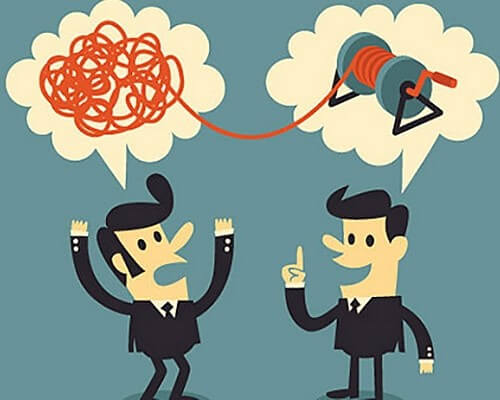 Highly underrated, but a thought-out mentor/mentee program could hold the key to better results in business
How many of us are open to the idea of sharing everything with our team leaders? Very few. Majority of the times, people are apprehensive about the impressions they may project while sharing their thoughts with seniors. With such natural hesitation encroaching, the mind gets coagulated with blocks that consequently leave to a fall in productivity. This gives rise to the need of that someone, who from time to time could first, act as the medium to channel out held-up opinions regarding work issues, and second, be the mirror which reflects a positive image of oneself with outlined positives and a DIY guide to follow. The foundations of the concept of a Guru and a protégé for office-goers is based exactly on that, which we have come to call a Mentor/Mentee Program.
Beefing-up employee skills, bridging the gap of baby-boomers with today's tech or tightening the screws of inter-department communication- name the bottlenecks and it can be unscrewed with the assistance of mentors. It has four major variations:
One-on-One – The most widely used model perhaps. A single mentor is assigned to a mentee and the sessions are held periodically ranging from once per week/quarter, depending upon the need.
Group Mentoring – A bunch of mentees is handled by a single mentor.
Peer Mentoring – Seniority takes a back seat as professionals employed at the same level join hands with each other. ?
Reverse Mentoring – Juniors get the one-in-a-million chance to educate those in senior positions. Points of discussion could include technology such as AI, machine learning.
A simple diagnosis of the ailment never results in a cure. For the exercise to work, the design of the program needs to be implemented in sync with the structure of the organization.
The Lean startup, for instance, might want to shake things up and opt for a peer-mentoring program. An established business, on the other hand, could seek to derive positives from a classic supervisory plan which welcomes experienced leaders to tutor with panache. Regardless of the case, businesses now have the freedom to breed one model with another for results. And to be honest, with many industry leaders open about their approach, weighing your chances of success shouldn't be that hard:
Time Warner Cable – It pairs manager level mentors with interested mentees who then engage in a year-long journey of learning, backed up with interactions with HR executive level sponsors.
Boeing – Senior Management takes charge of improving the minds of young company employees who get ample opportunities over two-years to hone themselves.
Sodexo – The Food Services Company offers its BRIDGE, IMPACT & PEER-TO-PEER plans to cater to a 420,000 strong, diversified workforce.
So, you know what the ingredients are & how the dish is to be prepared. Is that it? No sir, you've only started scratching the surface. Take a note of the following before you fire all cylinders:
To Do
The meetings should author a relationship based on respect towards cultural & socio-economic backgrounds.
Mentees should be taught to use setbacks as springboards for success.
Meetings should be regular on their agenda ready beforehand.
Mentors ought to be good listeners prioritizing the mentees need over theirs.
Never
Let arrogance come in your way of accepting your fault. Collaboration can lead to better learning.
Cross the line and break the confidentiality clause.
Expect things to kick-off immediately.
Try to be ingratiating to be liked in return. The appreciation should come out of your sincere efforts to help.