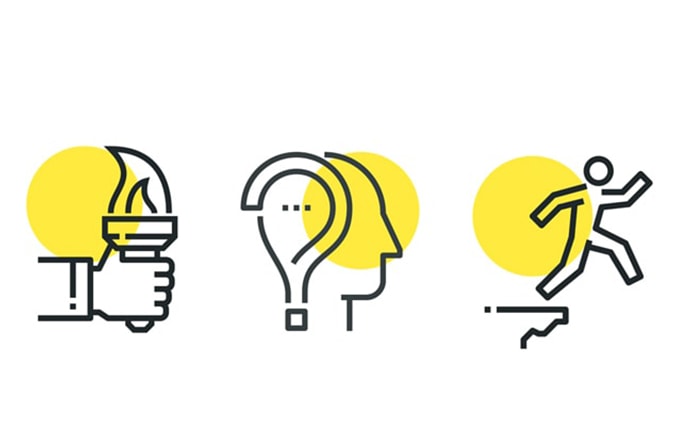 You don't just take UP work while taking initiatives, but also your career.
Even though the responsibilities of a professional be listed on paper, yet there are chores that remain unspoken of. Perhaps this should be typewritten above everything else on bond paper while delivering the Letter of Joining to an HR. The ambit and the necessities of a growing enterprise know no bounds. Hence, the HR shouldn't expect to reap rewards, if they welcome a monotony of tasks and push back initiating at the work.
Food for thought: If convention dictates you to not poke your nose outside of your duty, how to decide on that which furthers your HR career?
You don't. Until the time you're not taking initiatives, nothing extraordinary ever takes place. If only 50% of your employees want to stay for long-term, you should be alarmed! First things first, don't lay back upon winding up the onboarding & orientation. Track the first few quarters of an employee's performance and collaborate with department heads to diagnose improvement areas. If learning is a pressure point, see to it that feasible learning and development retrenchments are in place.
Talent could now be managed Digitally. Be done away with the emails. Encourage employee opinions on free apps or in-house platforms. It is instant, from the bottom of the heart and shows that you are forthcoming towards technology. If there is room, learn how HR analytics could fit into it.
Don't break your bonds with the outside world, seek information from leaders other than your company's. Fact checks your own cost-saving measures and explores new avenues for recruiting. It adds value to your potential as an HR and presents you as the best advisor to your incumbent brand. Always remember, if you want a seat at the table, you have to earn it!
We started by saying that responsibilities are not limited to paper. Bring the ones, mentioned here in practice and it should provide for a head start.