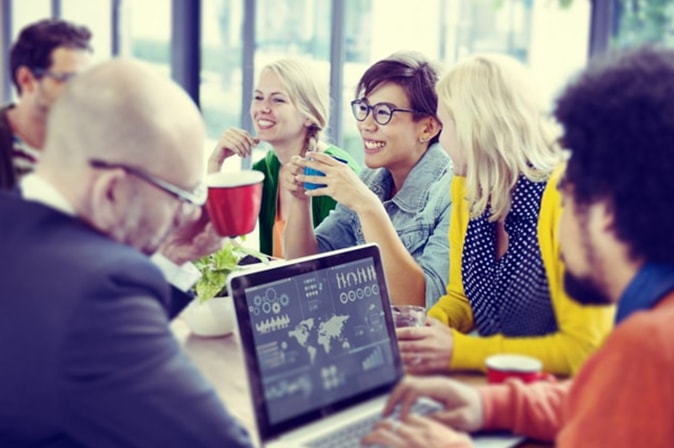 What you must know about how the modern CHRO leverages millennial traits for the corporate leaders of tomorrow
At the outset, no, we don't mean organizational culture. In this case, think of an environment that facilitates and fosters the growth and development of the next generation of leaders in your enterprise. The generation that will comprise 70% of your workforce in less than a decade.
Your organization is a petri dish. Or a melting pot. Point being, several different generations are working together, each with their own perspectives and preferences. As every HR leader knows, the more you facilitate, the more growth grows. Here's a quick look at some immediate steps you can take to ensure that the millennials in your organization thrive and strive towards your organizational vision:
Liberation Holds The Key!
Compared to the baby boomers, millennials are almost claustrophobic. The best way to ensure harmony with their thought process is to provide them with the liberties they seek, albeit within specified organizational frameworks. This pointer is basically half the job done and will ensure that you're safeguarded against the biggest threat- employee flight, for this workforce segment.
Explore, Explore
Consider this: Every successful trend in the digitally transformed business world has been due to the rapid adoption of new, disruptive technologies and methodologies adopted by the millennials. They are a generation who, quite literally, feed on an exploration of better opportunities. Provide them with the opportunities to explore and adapt, and they will feel at home. Then, watch them soar! Thumb rule here being NOT to dissuade them from using what works if it makes them better and faster at their jobs!
Bilateral Communication
This may have been beaten to death by modern talent management gurus, but the relevance cannot be overstated. Millennials have grown up communicating with each other, and the entire world. It's a wrong move for an HR leader to bind them to dogmatic annual performance reviews. Therefore, a system of constant communication and feedback with their line managers and the leadership is not just good, it's crucial, for the millennial workforce to thrive. Systems are freely available and can be implemented accordingly, limited only by your imagination.
Millennials hold the promise of a better tomorrow. To develop that, however, the HR leader needs to look beyond today. HR leaders who foster their growth will see the rapid rise in organizational productivity within years. Actually, months!