The Most Common EHS Mistakes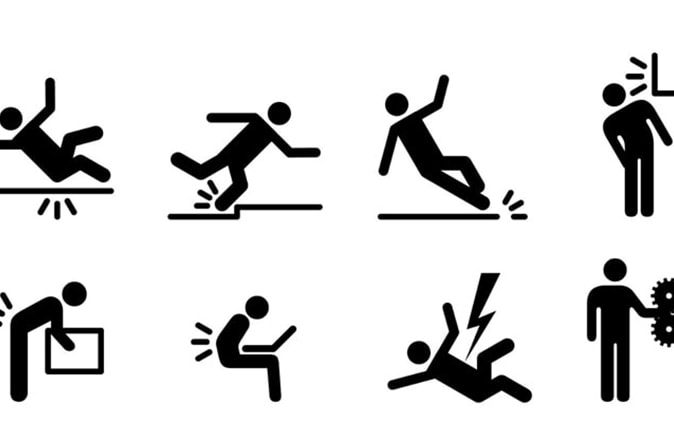 A sneak peak to the most common mistakes at workplace related facilities!
Workplace hazards are usually undertaken and overlooked by most non-personnel managers as being a purely HR and project management related function. Prevention is better than cure, however, and the crux of the matter is that with a little attention to detail, many of these workplace hazards can be avoided. Here's a quick look at the most common scenarios where the workplace is hazardous and notorious for fatalities –
Elevation:
Working from a height is a major cause of concern, especially in the OAG and EPC industries. Several leading government agencies have pointed out that vertical falls result in almost a tenth of all workplace safety related fatalities. Proper safety measures in ladders and scaffolding go a long way in preventing these threats. Providing adequate fall protection is the first step, and regular training and audits go a long way in helping prevent these.
Housekeeping Issues:
Maintaining adequate checklists of the top challenges and error of the housekeeping and facilities can play an astonishing role in keeping workplace-related fatalities in check. Simple but extremely critical examples include blockage, spillage, and seepage. This holds, even more, importance in the backdrop of dealing with hazardous and waste substances. Housekeeping plays a silent, yet crucial role in workplace safety and must be stringently monitored at all times.
Electricals:
Electrical hazards have caused hundreds of workplace fatalities every year in the past year, even in developed countries like the US. Occupational deaths due to inadequate electrical safety equipment are even more in developing nations. The recent trend in the industry is for EHS and HR personnel to form joint committees for electrical equipment purchase oversight and certified vendor procurement. Workers also need adequate training on avoiding accidents.
Chemicals:
Any form of ingestion of hazardous substances, including and especially chemicals, are the major causes of occupational deaths. Without adequate safety gear, accidental consumption, inhalation or physical contact with chemicals have resulted in major lawsuits for even the most cautious and well-meaning employers in the past. Leading HR and EHS teams are now focusing on increased awareness and training for their workers, in addition to increasing their budgets in safety gear for biohazardous material handling crews.
Workplace hazards are a necessary evil, but they don't have to be. With adequate care, cautiousness and foresight, workers can be provided better and easier safety against fatalities, a by-product of which is greater productivity, the goal of every personnel manager.