The LGBT Community needs to fight Tooth & Nail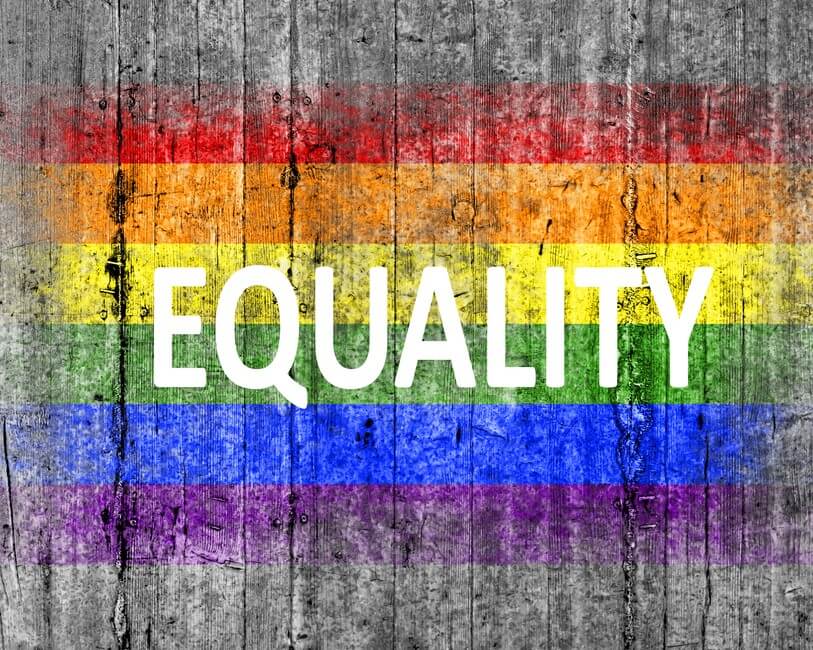 There are miles to go in the fight for Equality
The clock keeps ticking, and with its hand, that swings left & right, so does the meaning of the word, "Equality". Just as the constitution has made an effort to pronounce in its words, a manner of justice for all, it seems there simply isn't enough dictation when it comes to this minority. The evangelists who fashion themselves with the tenets of the bible contradict the very famous saying,
Hebrew 12:14 - "Make every effort to live in peace with everyone and to be holy"
This when they blatantly refuse to take other people as a part of their society. Stats like the U.K experiencing 80% surge in similar hate crimes, does paint a dark picture. Part ignorance and part indifference have allowed bigotry to transform into racism, which has further gained ground in the workplace.
Now the question arises, where do we draw the line when it comes to discrimination against sexual orientation?
They Just Keep Coming
Unfortunately, even the U.S fails by a great margin to deliver results on this front. People from the community claim that they face hostility from the police while reporting similar acts of injustice. It's imperative as we glide over the situation to at least have a view of the cases that have emerged, getting us to where we are today:
Masterpiece Cakeshop, Ltd. Vs Colorado Civil Rights Commission. The case dates back to 2015, when a gay couple, Charlie Craig & David Mullins ordered a cake from the Masterpiece Cakeshop. The shop owner refused to serve, seeking refuge behind his Christian virtues. The courts favored the gay couple in their verdict.
Exxon Mobile has long been infamous for denying benefits and non-discrimination protections to gay couples
Tesla has been the latest in the line employers which is being sued by an ex-employee Jorge Ferro, on grounds of anti-LGBT taunts at the workplace.
Donald Zarda was a sky-diving instructor at Altitude Express. One fine day in 2010, when a female client felt uncomfortable, zarda admitted that he was gay & there was nothing to be afraid of. Later the client complained of the matter to Altitude Express, who then fired him. Zarda, who filed a lawsuit, later died in an accident.
Overall, these are troubling times, but we forget, desperate times, call for desperate measures. Sticking to the U.S alone, out of a random bunch of 100,000 tweets, about 338 voices resonate an anti-transgender sentiment.
Does the Sun Rise Tomorrow?
While there have been previous administrations such as that of President Obama's, who have vouched for lawful guardianship of employee rights at work, it was not until recently that it got the backing of corporate giants. These included Google, Microsoft, Viacom among others. Moreover, due to repeated stress on the topic, 75% of the U.S companies have introduced non-discrimination policies with regards to gender identity. Of the Fortune 500 companies, only 14% offered domestic partner benefit. The same was 64% in 2015. Of this 64%, 40 percent now offer transgender-inclusive healthcare coverage.
With time, we can expect for things to get to the level where they should be. For as far the present is concerned, LGBT community as a family needs to keep pushing for visibility.