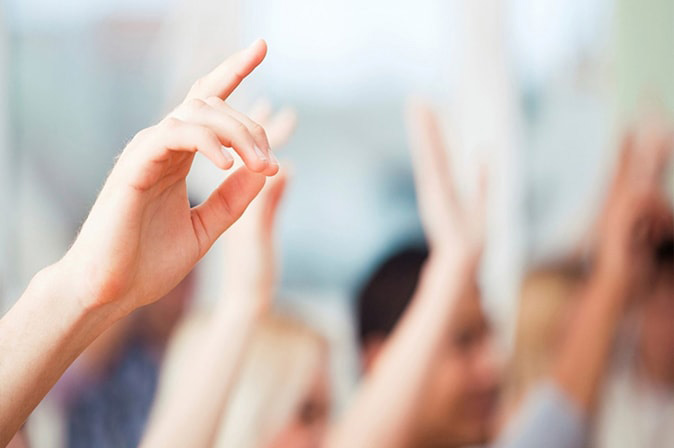 A significant part of crafting any human capital strategy is "the art of the question." This process will be addressed several times in this book, but it starts right here with building a human capital strategy. Because good strategies are always an amalgamation of choices—what to do and what not to do—they also must begin with asking good questions.
Under each of the five human capital strategy dimensions, there are some questions you may want to ask yourself and your business and HR leaders. These questions are generic enough to be relevant for virtually any business or industry, but sufficiently difficult to answer the debate and discussion they create which takes you into deeper and more specific questions that must be addressed to position your business for important choices related to high priority people issues.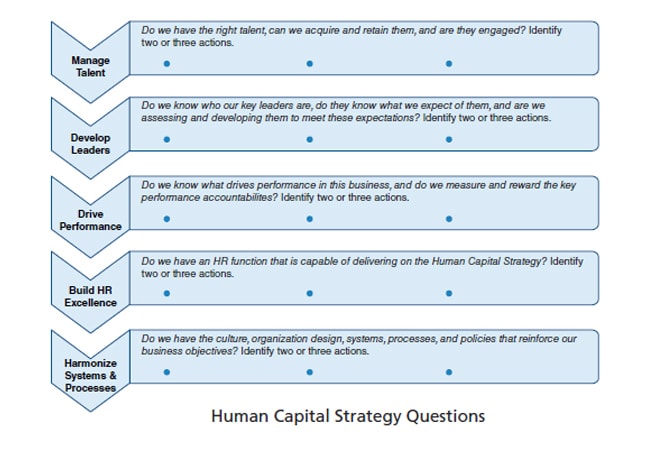 Manage Talent. Do we have the right talent? Can we acquire and retain them? and Are they engaged?
Develop Leaders. Do we know who our key leaders are? Do they know what we expect of them? and Are we assessing and developing them to meet these expectations?
Drive Performance. Do we know what drives performance in this business? and Do we measure and reward the key performance accountabilities?
Build HR Excellence. Do we have an HR function that is capable of delivering on the human capital strategy?
Harmonize Systems and Processes. Do we have the culture, organization design, systems, processes, and policies that reinforce our business objectives?......
The process of answering these key questions will inevitably find you wrestling with even more questions and making some rather specific and sometimes controversial strategic choices. These decisions have implications for the way you will manage talent, develop leaders, drive performance, build HR excellence, and harmonize systems and processes. Examples of these strategic implications include the following...
Credits: Excerpt from the Book 'THREE: The Human Resources Emerging Executive'. Published by John Wiley & Sons, Inc.