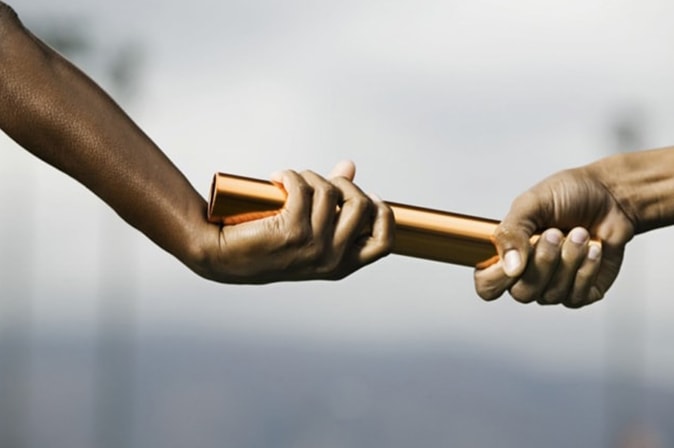 Employee Turnover is every CHRO's nightmare, and adequate succession planning is their best defense against it. Here's how CHROs worldwide create effective succession strategies.
Succession Planning is a high priority action for any CHRO, and with the war for talent seeming to last longer than the legendary Iberian ones, the very-visible employee flight risk retaining needs careful consideration.
While it still is 300% more expensive to hire and train a new employee than retaining an existing one, according to popular business website Investopedia, the entire responsibility of having a strong and certifiably capable backup of talent falls, once again, on the CHRO's shoulders. And yes, they have to be deployable at a moment's notice.
For the CHRO of today, things get a bit iffy with the lack of a properly certified talent management team to clearly understand the metrics associated with leadership skills, especially in an international company.
In the new technology driven world of today, most companies, large and small are highly focused on future projections of overall performance. Almost every single company today are highly precise in their revenue forecasts, projections and even global growth plans, ask most about their future leadership succession plans and you'd leave most befuddled.
Industry experts and Human Capital Management leaders in some of the largest organizations in the world agree that
START WITH THE EMPLOYEE-LEADER COMMUNICATION
Employee communication and a continuous feedback system form the backbone of a succession plan. Research has consistently shown that up to 75% employees across the world favor a two-way communication with their managers far above any other form of workplace engagement. For the CHRO, of course, the process initiates the entire assessment of the employee as a likely candidate to be groomed for future management or leadership positions.
STEP FORWARD INTO UNDERSTANDING EMPLOYEE SKILL METRICS
A widely recognized and a constantly ignored facet of succession planning is the failure of periodic assessments and accurate benchmarking of potential leaders against the present ones. A succession plan must have complete clarity in identifying the areas of development vis-à-vis the existing skillset. CHROs need to keep in mind the market dynamics of today, being a strategic advisor to business ownership, and place a large degree of emphasis on well-structured and comprehensive development programs that not only address the challenges that leaders today have to overcome, but also those of the future.
IN 2017, THE EMPLOYEE IS THE CUSTOMER! RETAIN THEM!
A noteworthy fact is that organizations that plan for their employees' success, succeed in return. Employees, when fully immersed into the organizational goal and vision, and spurred on by a great engagement plan, are more almost 2.5 times more likely to stay back in the organization. What does this mean, for the CHRO of today? An engaged employee is the first step to a retained employee – and is less likely to need more than a couple of successors for the future. In the absence of a high employee exit rate, succession planning can be even better structured and more effective.
Succession planning is not the cloak and dagger function it is made out to be, it is the essence of organizational survival, and on a long enough timeline, organizational excellence, and needs careful planning not only from the CHRO but also from business ownership.