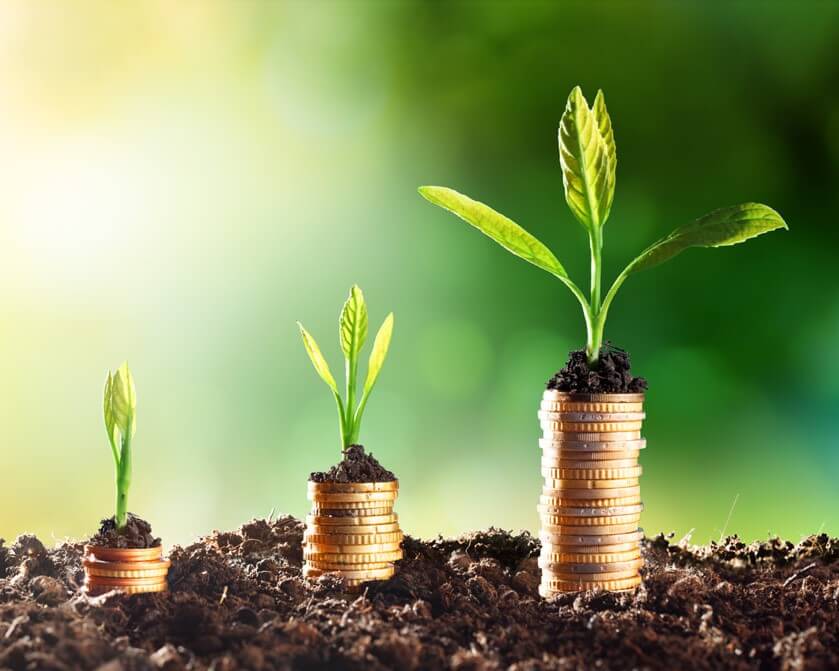 Financial literacy can make employees happier and more productive.
Do you know what's changing around us? Everything. And the cost of living or living standards is relative to the speed of this change. With the rising life expectancy, people are outliving their money. Therefore, a huge number of sexagenarians are returning back to work.
The gravity of the problem is leading people up the hill of tension, under constant psychological fear, stress, and anxiety. In Metlife's 15th Annual Survey, 49% of respondents agreed to anxiety ruling their lives in absence of a secure financial future. Another survey by PWC, Employee Financial Wellness Survey 2018, claimed 47% of respondents are stressed about money.
Not just a health constraint, this anxiety comes creeping into cubicles with 43% of employees thinking about finances constantly, 15% missing their work occasionally, 34% saying financial stress affects their health, and 44% confirming they deal with finances at the workplace for about 3 hours every day.
401k (or some other qualified retirement account) alone doesn't resolve the personal financial crises of employees. Nor do financial educational companies selling informed financial decisions (which are obviously 'subject matter of solicitation' and come with the advice 'please read all scheme related documents carefully'). But financial anxiety doesn't wait for solicitation to come calling. It comes uninvited knocking at your amygdala and before you know it, you are spiraling down the free-fall.
Moreover, financial concerns aren't just the employee's problem. The employers are feeling the heat too. You ask why? Lost productivity. Yes! That's why. A study by Bank of America Merrill Lynch quotes an unbelievable 56% of employees are stressed out about financial matters which deteriorates their productivity.
Financial Wellness Programs: A Balderdash or Well-Reasoned Strategy?
A financial wellness program (not the one misused by financial services firms for the sale of financial services and products) is a benefits program offered by an organization to its employees. It covers plans designed to meet future financial goals, and builds a strong financial foundation for employees, in turn decreasing their financial stress.
These programs have a lot of takers. Paychex survey says employees prefer their most lucrative job incentive to be regular bonuses and not health insurance and paid vacations. Last year National Business Group on Health and Fidelity Investments released its 8th Annual Employer-sponsored Health and Well-being Survey which said 84% of companies have financial wellness programs in place which is up from 76% from just a year ago. Retirement and Financial Wellbeing Survey by Aon Hewitt's also put financial wellness on the pedestal. Its demand has gone up over the years even by the standards of the study which itself is in the 13th year of its genesis.
Long term debt and emergencies take precedence over immediate productivity.
Businesssolver Annual Workplace Empathy Monitor says employees are ready to go the extra mile, work longer, and even earn less if empathy is what they get in return. Empathy, strangely for employees, is comprehensive of financial wellness programs.
Employees remain ever more paralyzed in fear about not having a good grip on their finances. For them, navigation of emergency funds and managing debts are on the priority but these very priorities are usually replete with bad choices. Financial stability is positioned higher than upward economic mobility.
Workers are actively seeking some sort of financial engagement and guidance that work as a compass for crossroads of debt and budgeting chaos. They want their vulnerability to being replaced with privacy, scalability, and flexibility of accessing the program online- anywhere, anytime. They must have the power to be able to discuss these programs with family for which accessibility is the key.
But policies are employer's prerogative.
A holistic approach: Build documented correlations between financial health and productivity. A program must be a benefit covering financial, social, mental, and physical aspects of human existence.
Aon Hewitt study also says employees are fairly poor at planning for retirement goals.
Inspire and motivate people to save. Talks are on as how to better prepare individuals to see retirement as just another phase and to save money for it just as you would for any important endeavor like buying a car or getting married or saving for children's educational needs.
The continuous evolution of financial benefits: Personalization and customization, undoubtedly are two indispensable factors while you are dealing with people who can have as different temperaments as chalk and cheese. With every stage of an employee life-cycle, different kinds of plans have to be presented. The programs must be flexible, scalable, and adaptable to future organizational needs. Personalized financial counseling is on an upward swing, even more than online solutions, says Financial Finesse study on Optimizing Financial Wellness.
Current benefit offering: The programs must be a one-stop solution to everything that is being offered, say, for example, the retirement plan, voluntary benefits, and HSA (Health Savings Account). Different programs for different benefits can lead to confusion. Communication campaigns and engagement rewards are good options to make the complete program exciting for employees.
Engagement: If a financial wellness program isn't availed by anyone, then it is set for failure. It's critical to measure the engagement in such programs. Pique employee's interest through videos, workshops, online tutorials, one-on-one interviews, email inspiration, webcast, seminars, luncheon programs, and the like. You can get some help from SmartDollar, Best Money Moves, and MetLife. Gain employer's interest by showcasing an RoI study on the benefits gained by such initiatives.
Some suggestions:
For Employees:
Be familiarized with all documents.
Check if the financial fiduciaries/planners are certified by authorized agencies and government bodies.
For Employers:
Beware of lawsuits that employees can dole out on you for distributing wrong information.
There might also be feelings of policies 'being sold' and employers getting personal benefits out of them.
And here is a word of caution: 'You must save for retirement' sounds too condescending. Everybody knows saving for retirement is imperative. But when one doesn't have enough to suffice for today, tomorrow stands inconsequential.
Parting Words:
Employees focus and perform better when they are at mental ease. The shared value generates value on investment (VoI) which culminates into an effortless positive RoI. No matter how much pain we take to improve productivity through outer health and wellness programs, if financial stability is left untouched, then no comprehensive improvement can be expected.