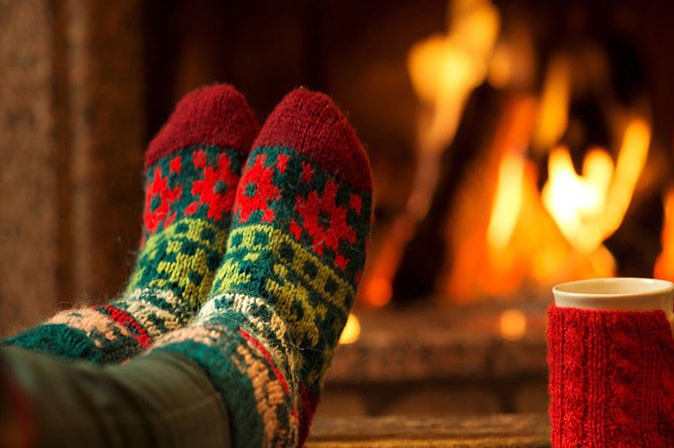 Here are some steps to fuse business initiatives with success this Christmas
The Markets shall close, offices will hit Deep-Sleep mode and the people will hibernate into their holiday fancies. While that is a surety so is the fact that smart leaders mow the soil for a promising success in the New Year before the Christmas break kick-starts. A perfect time to meditate, next years' business resolutions should not be launched before studying the anatomy of this year's pain-points.
Rank-n-Yank the clients
The performance reviews might be sledging their way into oblivion but there is no loss in ranking the best & worst of your clientele. Rate them on a scale of 1 to 10 and record the reasons for devaluing your relationship with one or more partners. You'd be amazed to see the Paper Effect and the power of pen at work. Try to carry out a prognosis of how the not-so-profitable partnerships can be mended. If not, devise a plan to sweetly make them your -ex. There shall be no love lost if the departure is rational.
Strong made stronger
Stick to the list. Identify the channels that have made your partnership with the top-rankers that prosperous. Design a feedback questionnaire that lets them share their view of the things. The exercise would let you separate chaff from the grain, drawing your attention to wasted capital on digitally-challenged marketing strategies. You may not realize but inadvertently you are creating a list of functions that you need to get better at.
Your Idea – The Next Big Thing
Think about it. Every year should add a progressive step in the timeline of your enterprise. let the sunshine in with an entirely new product, one that truly flies-off the shelf. Are you a service provider, what secret sauce do you need to gain market-prominence? The employees could not be blamed for a post-holiday productivity slump. Take it for granted they will take a jolly-good time to get back into the swing of things. Therefore, plans to launch something new should find their beginnings preceding the X-mas & New Year Holidays. Just marinade the ingredients and leave the cooking for later.
Christmas Greetings – Finally
With temperatures dropping you shouldn't find it hard to discover joy by the fireside. Relax. Read your favorite book, something totally unrelated to your line of profession. Or globe-trot to that place you've always wanted to go but never had the time. Let your family and kids have the full extent of your attention. Your pilgrimage to your 9 to 5 work-station takes a toll. A break is just as important.
Getting back to Work
Surely an uphill climb. Yet there is a way to go about it. Its' more like entering your gym after a break. Do you start by lifting heavy weights? Certainly not. So why strain your body & mind when its' just your first day. Touch base with your team to discuss their holidays. This is the subject that will dominate tea-table talks anyway. Be the one to lay rest to the fire. Take it forward by revising mission critical undertakings to them. Once that sinks in, help them take up tasks one at a time, to get their thinking process on track to being "normal". For a week or two, start the day with team-huddles until the time your gut deems it unnecessary.
There is nothing wrong with the motto work hard, play hard. But remember the lines that the top-rankers of your class used to say - "Oh! But we never studied for the exam". Only now you know better. The Business world is much more competitive and you would always have your competitors looking to pounce on your languor. On that note, savor the moment when the bells go ding-dong for its once a year. Merry Christmas!