In the online world, people often visit, interact and engage on social media. Social hiring, now well integrated into the system, has flourished as the most prominent employment hiring platform. The report outlines the results of a survey on its extent, impact, and modes as a platform for talent acquisition, covering a range of industries and a diverse set of views.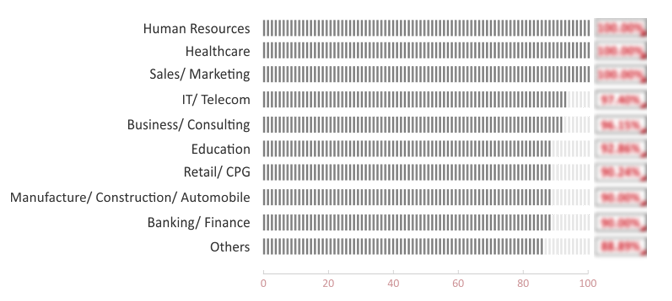 The use and effectiveness of social hiring to acquire talent are indisputable!
Big companies are making bigger investments in social hiring
Across industries, social hiring is high in importance
A combination of social media platforms makes the hiring of best candidates' better
Download the report to know why this is a tool you cannot afford to miss, and to learn how to leverage social media to pick up the right talent for your organization.
This report is a must-read for:
HR managers, talent managers, and talent strategists
Employers intending to use social media for hiring
Organizations and individuals wishing to optimize their social media usage