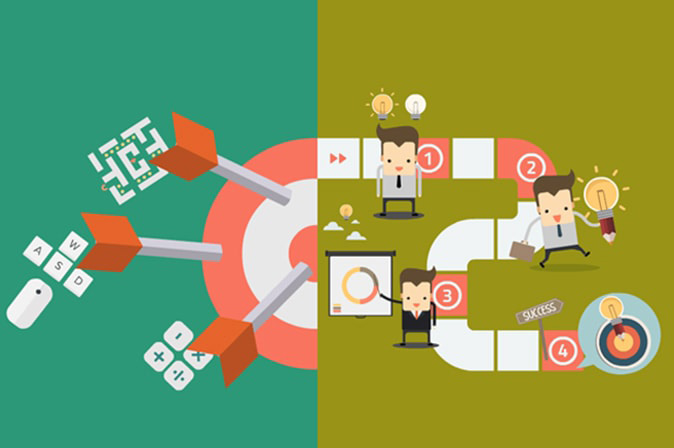 Classroom training sessions have had their day. New interactive and immersive experiences are giving a whole new meaning to training
There is a certain air about progressive learning and development programs today that the best CHROs in the world are churning out for their employees. And it doesn't have to do with just training courses. The methodologies are changing and is creating remarkable results. Yes, interactive and immersive experiential learning, coupled with gamification, is here to stay.
Gamification is a natural phenomenon. HR leaders have struggled for decades to make their learning programs more engaging and fruitful. The concept of gamification addresses some very basic and natural human traits, and of course, enhances employee engagement. Interactive manuals and programs that are accessible anytime, anywhere from handhelds and portable connected devices empower employees to learn and engage in a far more effective manner than was probably ever thought of.
Add to this the gamification phenomenon that's taking corporate learning and development by storm, and for good reason, too. Gamification promotes natural instincts in humans to compete and outperform each other. It also enables employees who have dropped out to get back to their learning at the same stage. The benefits of flexibility have proved their mettle, and more than 10% of global tech corporations have gamified learning programs as of 2017, according to a Business Standard report.
More importantly, it's the spirit of winning that influences intense focus on the task at hand, a strong benefit of gamification in itself, employees are more motivated to learn thoroughly with gamification embedded in their programs and retain more of their learning curriculum as a result.
The time is here for HR leaders to make their learning programs, systems, and methodologies more agile, flexible and gamified. Employees want it, so does the management, quite simply because a better learned and engaged employee is a greater asset.