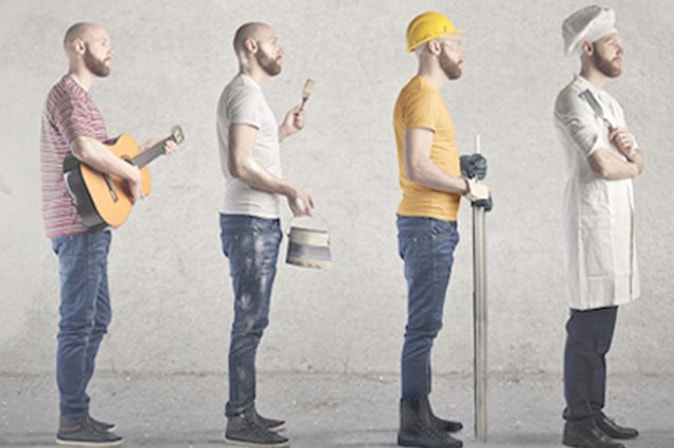 Organizations across the world are choosing CHRO's with a non-HR background to lead strategic transformation in their people practices.
In an era where the war for talent seems to never cease, the CHRO's role is increasingly being relied upon to bring the singular competitive advantage in the modern enterprise. Not that this is new, in fact, high potential business executives are increasingly being directed to take on the role of the CHRO. Yes, that says a lot about the potential impact that the capable CHRO can have on the business and the organization.
Primarily led on by the twofold advantages of being the best go-to executive for human capital procurement and maintaining optimal people management practices that lead to higher employee retention and a motivated workforce (who doesn't need it today?), CHRO's have emerged as the perfect complement to the CEO and the CFO as the three biggest impact makers in the organisation.
The trend, however, seems to be delegating the role to 'non-traditional' HR leaders, namely, business leaders who have not acted in the "Employee Services" role for most of their careers. The freshness and innovative out-of-the-box thinking that they bring to the table have often resulted in indirect windfall gains to their organizations. Their strategic impact stems largely from some inherent traits
Business Orientation – Nontraditional HR leaders have a significant advantage over their traditional peers largely due to their focus on business results. These are leaders who shape the people strategy in the organization to achieve those results and not the other way around.
Stretching Boundaries – The modern high-impact CHRO does not exist to merely serve the leadership and employees, but to push them into new territories. They are on a mission of constant innovation, trying to extract efficiencies in their systems, processes, and practices.
Risk Appetite – They embrace change, and sometimes willfully induce it in their leaders and people. The high impact CHRO has a risk appetite that far exceeds their traditional predecessors. In the age where disruption is a way of life and business, an HR leader who doesn't shy away from experimenting newer and better strategies is a valuable asset.
Nontraditional CHROs also have a key differentiator in their methodologies and tactical perspectives of a problem. Their transformational leadership brings about the impact which is both, an advantage and a necessity, in the modern corporate world.