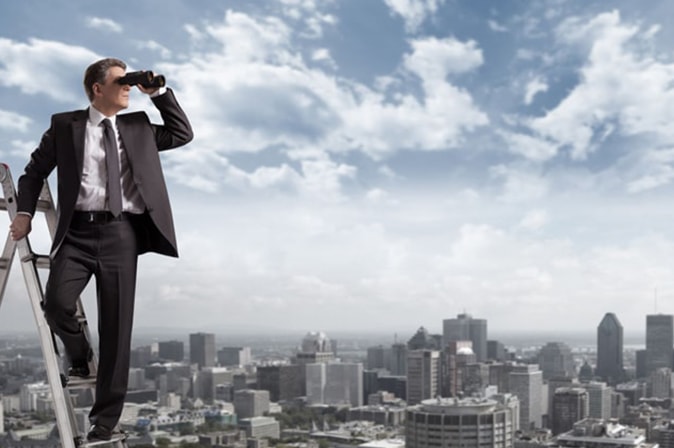 The six future HR trends we identified and began to explore, include the following "from/to" transitions:
1. Hero leadership to collective leadership.
2. Intellectual property to agile co-creativity.
3. Employment value proposition to personal value proposition.
4. Sameness to segmentation.
5. Fatigue to sustainability.
6. Persuasion to education.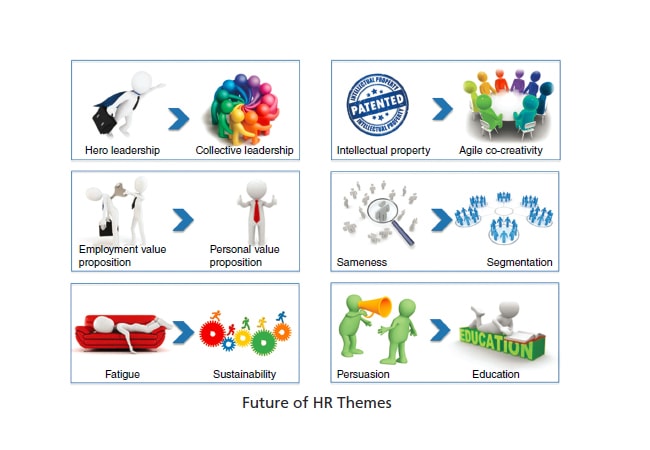 1. Hero Leadership to Collective Leadership Hero leadership to collective leadership is about the shift from singular, high visibility, often charismatic leaders who become synonymous with the company brand and reputation, to a broader set of leaders who represent a common collective view of what it means to be an effective leader in a particular company. This shift begs the question: "Is leadership an individual or an organizational capability?" Actually, it's both. Organizations are increasingly recognizing the need to minimize reliance on larger-than-life, highly visible individual leaders, and instead, to build a broader organizational leadership capability that is not overly dependent on the credibility of any one particular person. It's not that individual leaders don't need to be great; they do. Rather, individually great leaders need to be part of a great leadership team that collectively delivers highly competent leadership at every level of the organization.
The untimely death of Steve Jobs...
Credits: Excerpt from the Book 'THREE: The Human Resources Emerging Executive'. Published by John Wiley & Sons, Inc.