Perks of tapping the un-tapped abilities— including differently-abled in mainstream workforce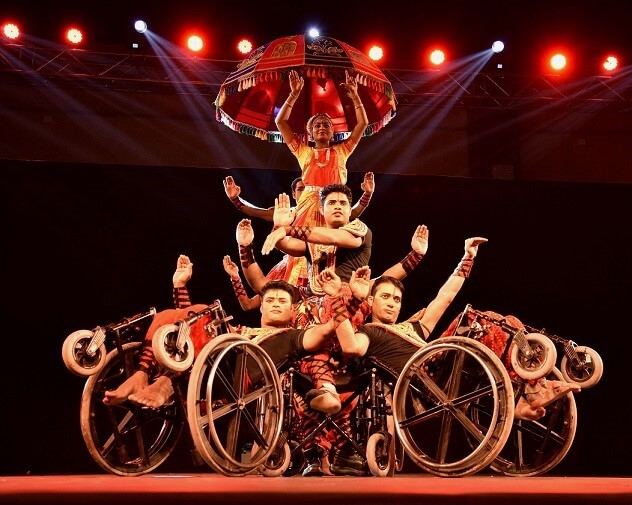 Differently-abled employees aren't children of a lesser god. They bring quality and productivity on-board.
Dealing with disabilities isn't easy for people who have them, nor is it for their families. Disabilities bring their own share of prejudices, empathy and fewer opportunities. Finding employment remains an uphill task. But, hope is around the corner. Global companies, in the ranks of the Fortune 1000, that are running for business successes are bringing change home and inspiring others in the process. Because change trickles down from top to bottom.
Leaders are leading once again
Starbucks celebrates its standing as an advanced employer of disabled people. It encourages its differently-abled employees by publishing frequent stories of them being a part of the Starbucks environment. Another global leader, Ernst & Young, proudly calls 'embrace all abilities' its mission. Their founder, Arthur Young, himself was deaf. They have programs like Abilities Champion Network and EY AccessAbilities that generate awareness and explore policies. Lori. B. Golden, the Abilities Strategy Leader at the company, elaborates "We learned this early on in our history that people with disabilities have excellent problem-solving skills and adaptability which is highly valuable in an ever-changing business environment of today."
Not just these companies, Prudential Financial, KPMG, Sodexo, AT&T, IBM, P&G, Merck & Co., and Amazon are joining the bandwagon too.
Perks of tapping the un-tapped abilities
Here is a list of few advantages, out of many, which hiring differently-abled people guarantees:
Enlightened policy. Engaged people.
When diverse-abilities people work together, camaraderie flows. All employees are more productive, empathetic, motivated, and engaged. Differently-abled people bring their own set of problem-solving skills unknown to individuals without any disabilities.
Lower costs. Higher impacts.
When employed, lives of differently-abled people and their families improve at monetary as well as personal levels. People with disabilities are loyal and focused. They have lower absenteeism rates and higher retention rates. This improves brand reputation in the long-term.
Heightened customer loyalty
Customers value brands that offer opportunities for different diversity groups. They reflect the brand's ideologies and care towards society. Even understanding customers from differently-abled groups becomes perfunctory and easy. The University of Massachusetts claimed in its survey that 92% of population views companies hiring disabled people positively.
Tax benefits
Making facilities at offices more accessible to people with special needs attracts tax benefits from the government. Discrimination charges are reduced and the workplace becomes more socially responsible— a trait which is expected of high-revenue businesses.
Reports from different business quarters prove that differently-abled people bring profitability, productivity, quality, and employee engagement. The 2017 Disability Equality Index (DEI) is the evidence of the transforming workplaces of today. Going by it, 2017 had been a tremendously successful year because companies are increasingly hiring special-needs people.
Winners go beyond the conventional baselines
DEI also points to a number of ways companies can strive to create a differently-abled people-friendly work environment. Important ones are:
360° approach for inclusive culture
Tasks that are feasible and adaptive to different people with different abilities must be separated, analyzed, and facilitated for. Interviews must be offered as an alternative to personality testing as the latter usually doesn't solve problems and disabled people opt out of it. Other parameters that companies can improve upon include continuous accessibility audits, self-appointed ambassadors to lead disability awareness, training for managers and supervisors, and dedicated contact numbers.
Enterprise-wide access
Internal websites must be checked for accessibility and complied with World Wide Web Consortium's Web Content Accessibility Guidelines 2.0
Go beyond the mandatory legal baseline
24/7 availability of support services and community engagement, along with counseling and training, go a long way with people feeling accepted.
Perception plays a crucial role in deciding whether companies will hire people with different abilities. Despite the cost/benefit analysis claiming differently-abled people at par with other employees, many companies believe that hiring differently-abled people can be costly to the organization. People with special needs aren't liabilities, but they fortify different kinds of abilities working in organizations. And all this actually isn't an alphabet soup but means business in strict terms. It is not just corporate social responsibility but translates into capitalist gains. The inclusion of diversity doesn't mean charity and misplaced empathy. It is the vision to change the world and make the future better from what it is today.