Many leaders consider the possibility of a return to office after the pandemic. While thinking about this, they consider employees from these two distinct groups: those keen to return and those who oppose. It's crucial to realize that even those looking to return to a shared workplace might still feel discomfort. After the threat of a crisis is over, stress-related behaviours (whether due to particular health issues or stressful economic or family situations) do not disappear completely. Studies by the American Psychological Association say that nearly 48% of people who have had their vaccinations are reluctant to resume in-person interaction.
This doesn't mean they'll stop working or gathering friends in person. However, it means a transitional period is likely to occur during which they display a range of focus, energy, and emotional control. They could appear fine in one moment and then be uncertain in other situations and sometimes simultaneously. Here are four things that leaders can do to make it easier for their employees to return to the office.
1. Over-index on communication.
In normal conditions, individuals perform better when they can maintain enough stability so that they don't become overwhelmed and feel exhausted by constant shifts. It's especially true post-pandemic as employees stressed by a year of uncertainty require extra information and comfort. For example, before returning to work, the leaders could consider giving specific & detailed information regarding the safety guidelines for office workers and expectations to alleviate health concerns and allow anxious employees to visualize how their return would look like. This can include seating guidelines & new ventilation practices to reduce infection risk.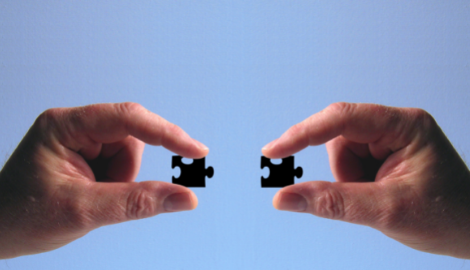 Transmission of viral infections is everyone's primary concern. After being out of the office for more than a year, they may be unsure of their place in the company or how organizational changes have occurred. Giving specific, sincere praise is a great method to ease employees' worries about whether or not you and your colleagues remember their contributions and the value they bring to the table. For instance, you can explain, "I noticed how you included Matt in the conversation during the last meeting." This kind of team-building is particularly important in these times.
2. Let people be expressive.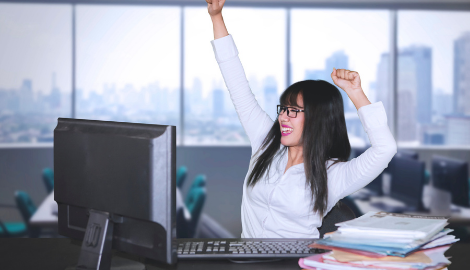 When people are stressed, they can benefit by discussing what they are having trouble with. Being attentive with a sincere interest and without trying to make everything perfect can be extremely helpful to assist people in their transition after unexpected incidents. Amy Edmondson's work on psychological security has proven that the biggest risk is in an environment that blocks conversation, causing anxiety about criticism or rejection.
It's also crucial to stay clear of conversations that turn into psychoanalysis or an extended discussion about a particular employee's problem. If psychological help is required, it's always possible to consult professionals.
One way to let individuals voice their concerns in a non-threatening and productive atmosphere is to discuss the new shared work environment as the team returns to work. For example, leaders can establish the tone by saying, "Let's take a fresh look at how we can stay in touch with our marketing efforts." This will allow people to voice questions, suggest changes and experience a sense of confidence in themselves.
3. Make it easier to establish interpersonal connections.
After working from the comfort of their homes, many employees are completely disconnected from the rest of the world. It's not only a personal issue; it can affect the performance of employees as research has shown that human connections can help individuals cope with stress and recover. Many employees rethought their priorities and goals during the outbreak in the last few months, with 25 percent contemplating leaving their jobs and 48 percent saying they prefer a hybrid system. It is much easier to quit when you feel lonely or where connections with others aren't there. However, research has shown that having a best friend at work can lead to higher engagement. Some of these relationships are natural, but certainly, you cannot CREATE friendships.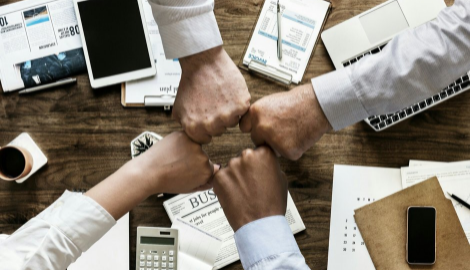 As a leader, you can establish the right environment where it's easy for employees who may be feeling a bit rusty with their social skills or interactions to connect. Small gestures like organizing "back to work" happy hours or lunches for groups are a big help, emphasizing more casual, one-on-one options like suggesting that an employee connects with an employee skilled in a particular area pertinent to the project.
4. Keep track of and manage your feelings.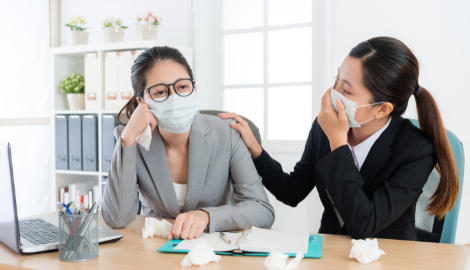 The responsibility for people, safety, results, etc., is no difficult task. A leader who consistently sacrifices their well-being is susceptible to physical and emotional exhaustion, hindering their thinking and decision-making. Once a leader is aware of the impact their health has on their leadership and their decisions and how it affects the attitude of the employees who are watching their actions closely -- it's much easier to make a conscious effort to take the time to reset. Some of the most basic methods are taking a walk and blocking out the calendar for specific dates or times, contacting individuals to talk with who the leader rarely calls on, and involving a coach or an advisor to help and provide additional reflection.
CONCLUSION
When the world is freed of the outbreak, the leaders will notice various emotions in their employees, from joy and happiness to anxiety and fear. Employees' reactions to the epidemic made them think about their security and safety more in any situation, and releasing these feelings and behaviours will not happen overnight. By following the strategies above, leaders can prepare to handle employees' emotions and ease the transition back to work.