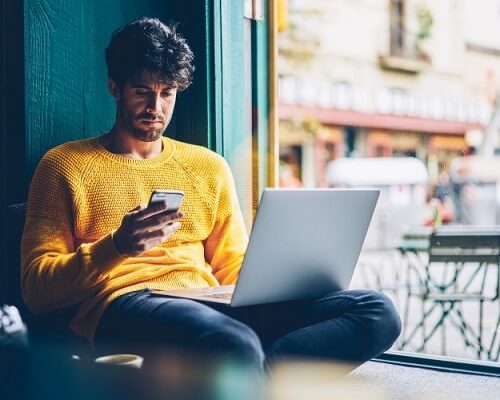 Foster an organization of healthy and happy employees with flexitime concept in place!
When tradition met modernity, sparks were bound to fly!
The new gen workforce demands, more than a good salary, a healthy balance between professional and personal life. She wants to be a professional par excellence, yet wants to be there for her family.
Result – a need for work culture, which addresses the needs of an employee and employers at the same time.
It was time to let go of anything steeped in tradition – formal dress code, 9 to 5 timings and mandatory office presence.
So what does the future hold…tailor made work schedules also known as flexible work schedules.
But wait… what are flexible schedules?
Before delving into the definition, let's be clear –
Flexible work schedule doesn't mean that you work less number of hours instead it means you work differently.
This cleared, let's now look at what flextime – as it is known popularly – entails!
Flexible work schedules or flextime denotes work environments and schedules removed from the regular constraints of traditional job. Common examples of flextime include
Work from home also known as home sourcing where an employee works full time from home.
Job sharing where two individuals share the work load of one person.
Telecommuting refers to an arrangement where an employee reports to work on selected number of days and working from home the rest of the week.
Remote working is another example of flextime where an employee can be in a different city, state or even country and working for an organization.
Compressed or condensed week where the numbers of hours per day are increased and week is reduced to four or four and a half.
Question – how does it benefit an employer? A million-dollar question, if there was a one ever!
The benefits for employers can range from healthier and happy employees to loyal workforce. Have a look!
| | |
| --- | --- |
| Advantages For Employers | Disadvantages For Employers |
| Boosts employee morale | Some of your employees may require supervision |
| Reduces tardiness and absenteeism | Clients expect services through the traditional business week and can be miffed if no one is available on a Friday due to compressed weeks |
| Enhances organizational image as an employee friendly place | Conflict of feelings may arise in some employees if the entire workforce is not able to work remotely. |
| Decreased attrition rates | |
Note that advantages outweigh disadvantages for employers. Now let's take a look how flextime benefits your employees.
| | |
| --- | --- |
| Advantages For Employees | Disadvantages For Employees |
| Employees plan better to meet both personal and professional needs | Discord between regular office and telecommuting staff |
| Effective time and money management, as there is reduced commuting time and less to no gas expenditure | No clear demarcation between home and office |
| Better control over their working environments | Family members may think you are available when working from home |
| Leverage on their respective energy cycles | |
Still in doubts?
Keep reading – What PwC found out when it started with flextime working schedule a decade back.
Flextime Adoption – A Roller Coaster Ride!
Yes, it was not one joyride for PwC as well. As Anne Donovan, the US People Experience Leader at PwC admits, "it was not easy, there were growing pains along the way. What's more we are still learning."
Here's what PwC has learnt in past decade along the way and as Donovan puts it "she hopes other organizations can also benefit from these lessons.
There is no rule book, so toss it out: As Donovan puts it and rightly too – to build a culture of flexibility, one needs to be flexible. She also reveals a behavior change needs a room for variance, creativity and agility. In a nutshell, you need to be flexible to create flexibility culture. At PwC it is loosely known as 'everyday flexibility.' Donovan emphasizes that while it is not mandatory for the teams to adopt; it is a mentality and a way of life customized for each employee.
Flexibility degree remains same for every employee: It is imperative to understand flexibility has to remain same for each employee. It can't be generalized. So while planning a culture of flexibility it is important to know flexibility culture would not be created, adopted or embraced unless the company understands and believe that every individual deserve the same degree of flexibility. It is not meant for a single segment of the workforce and any internal communication related to flexibility should talk to everyone working in the organization.
Trust is and should be a given: Another important aspect of flexibility – trust should not be earned; it is and should be a given. As Donovan reminds managers all the time – you placed the trust in an individual when you hired her so apply the same theory for building up a flexibility culture. The concern should not be whether employees are working or not. In fact, as long as the work is delivered within the deadlines, location shouldn't matter.
It's not one-way zone: Developing a culture of flexibility is not a one-way road, it is a two-way street. You have to remember a foundation for strong culture comes from the top, however, the action starts from the bottom. It is crucial for organizations to understand the tremendous power their people hold in strengthening the culture of flexibility within the firm. Like Donovan puts it "Flexibility for us is not about working less, but about encouraging our people to work differently. It's a two-way street. We give them flexibility when they need it and sometimes we need them to give more as per the business' demands.
In addition, flexible work culture can also ensure non-traditional candidates like working moms, retirees and college students apply in your organization. The flextime offers win-win situation for both employers and employees, as even for your employees the advantages outnumber disadvantages. At the same time, you need to remember flexibility at workplace requires thorough practice, enormous patience and lots of trials and errors to get it right!